Alisha Antoinette Cellinesi-Schultz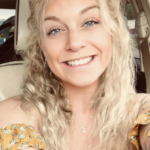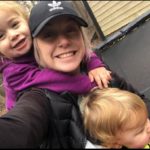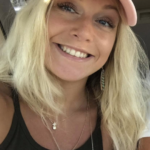 Alisha Antoinette Cellinesi-Schultz, of Yorktown, Virginia passed away peacefully June 1, 2019. She was born on August 1, 1991. From a young age, her beautiful zest for life and contagious smile touched everyone who met her. Her greatest joy was her two beautiful children, Mila June and Brody Robertson.
Alisha attended Grafton High School in Yorktown and was a graduate of the class of 2009. She was an active member with the Academy of Dance Company where she participated in solo competitions and special cruise ship engagements! She also delighted in her involvement with Miss Teen Virginia.
At the time of her passing Alisha enjoyed a career in Real Estate as a Marketing Specialist. She had a passion for interior design and assisting her clients. She was a lover of the great outdoors, nature, the beach, snowy winter days and as everyone knows she loved Sunflowers!
Alisha grew up giving unconditionally to others. She was a devoted mother to her two young children and she touched everyone with her free spirit and sense of style. She was a blessing to all that knew and met her.
She is preceded in death by her father, James C. Schultz. Alisha is survived by her children Mila June and Brody Robertson. She leaves behind her devoted mother, Melanie Cellinesi-Schultz, her loving brother, Justin Schultz, grandmother Diane Cellinesi and several adoring aunts, uncles, cousins and a host of friends and colleagues who played very important roles in her life and the father of her children Thomas Robertson .
Friends and family are invited to gather for a funeral service on June 30, 2019 at 2:00pm at the Amory Funeral Home Chapel, 410 Grafton Drive, Yorktown, Virginia 23692.
In lieu of flowers, the family kindly requests donations in "Memory of Alisha" may be made to: Amory Funeral Home, P.O. Box 1026, Grafton, Va., 23692.