Alicia Jean (Eanes) Stover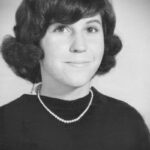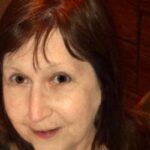 Alicia Jean (Eanes) Stover became a guardian angel at the age of 71. She passed away on February 17, 2021 with her children by her side.
Born in Rockingham, North Carolina, Alicia and her family moved to Hampton Roads in her formative years, where she met her husband and raised four children. She settled in Newport News, working diligently in retail service. Alicia was a Sales Specialist at Montgomery Ward for 12 years before moving to Lowe's Home Improvement for 20 years.
She was proceeded in death by parents, Arthur Eanes and Clarice Gill, sister, Patricia Vick, and husband, John Stover, Jr. She is survived by four children, Frances A. Church (Wallace), John Stover III (Derek Race), Thomas Stover (Allison), and William Stover, granddaughter Ashly Church (Callie Evans), and brothers, Richard Eanes (Donna), James Eanes (Lee), and Thomas Eanes (Gina).
Alicia loved to travel and spend time with her friends and family going out and sharing meals together. She had a passion for animals, and leaves behind her beloved dog, Buddy and cat, Socks.
The family welcomes you to a walk-through visitation at Amory Funeral Home on Friday February 26, 2021 from 5PM-7PM. In lieu of flowers, please consider a donation to a local animal shelter in Alicia's name.