Alice Mae Cochran Wainwright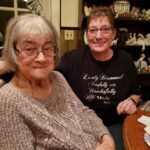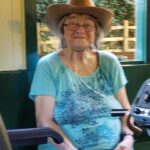 Seaford, Va. – Alice "Micki" Mae Cochran Wainwright, 80, passed away on Wednesday December 18, 2019.
Alice was a native of Newport News, Virginia and a current resident of Seaford for 10 years. She was a member of Central Baptist Church and worked as a teen counselor for many years before retiring.
She is survived by her husband Irving G. Wainwright, Sr. daughters, Dianna Marie Cochran (Frank), Rebekah Leigh Gilmer, Rachel Elaine Coleman and sons, John David Gilmer and William Cunningham Gilmer and step children, Linda Cater, Cliff Wainwright, Irving G. Wainwright, Jr. John Anthony Wainwright and Robert Wainwright; 2 brothers, Patrick Garrow and Kenny Snyder and 2 sisters Dianna Campbell and Karen Thompson; multiple grandchildren and great grandchildren
The family will receive friends on Sunday from 2:00 to 4:00 pm in Amory Funeral Home. A funeral service will be held at 11:00 AM on Monday, December 23, 2019 in Central Baptist Church, Yorktown and interment will follow in Peninsula Memorial Park. Local arrangements are by Amory Funeral Home, Grafton, VA.
Memorials may be made to the Peninsula SPCA. 523 j Clyde Morris Blvd, Newport News, Va. 23601.