Alexander William Cipriano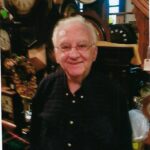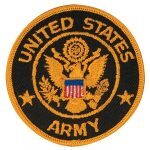 Yorktown, Va. – Alexander William Cipriano, 90, passed away on April 3, 2021, in his home as he wanted.
Alexander was born in Brooklyn, NY, the last of nine children, on November 1, 1930. His first public service began with lying about his age at 14 to join the National Guard during World War II. After graduating from Niagara University on a ROTC scholarship in 1954, he was commissioned in the US Army as Second Lieutenant and assigned to Wertheim, Germany. There he met Anne Halling, a school teacher from Kansas, whom he called the love of his life. Married in 1956, they, along with their five children, traveled extensively and lived in 30 different homes during their 64-year marriage. At each station, they created a home, friends, and family. His distinguished 30-year military career included multiple tours in Europe, Korea, and Vietnam, where he earned the Soldier's Medal for Heroism and multiple Purple Heart medals.
After retiring, Alex and Anne established a home in York County, where he devoted his time to his second career, antique clock repair. A member of the national and local chapters of the National Association of Watch and Clock Collectors, Alex became known as the "Clock Man", restoring, repairing, and educating about antique clocks.
Always a quick wit, Alex loved to tell stories, had a happy heart and gentle demeanor, and enjoyed the beauty around him. He was a devoted Catholic, member of Saint Joan of Arc Church, a loyal friend, and a dedicated public servant, flying an American flag from his home. He always brought flowers to Anne on grocery day.
Alex is survived by Anne, his children Joy (along with Jeff, Aaron, and Joshua Kaye), Lisa (along with Samantha and Sara Smiley), Stephen, Eric, and Marc (along with Marty Pope).
A Mass of the Resurrection will be held at Saint Joan of Arc Church at 315 Harris Grove Lane in Yorktown, VA on April 12, 2021 at 11 a.m., followed by military honors. Inurnment will take place at a future date.
In lieu of flowers, please donate to the charity Food for the Poor at https://www.foodforthepoor.org/ in support of fresh water provision. Arrangements by Amory Funeral Home, Grafton, Va.