Alex William Pitts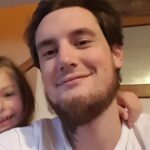 Yorktown, Va. – Alex William Pitts, 30, passed away unexpectedly on Sunday May 3, 2020. Alex was born in California and a Yorktown resident for 20 years. He attended York High School and was employed with L.D. Amory Seafood in Hampton VA. He enjoyed spending time with his brothers and family as well as hanging with his friends and fishing.
He is survived by his parents Daniel and Rebecca Pitts; his brothers, Michael Thomas Hokulani and Triston Hallenbeck
Due to the current pandemic, a private Celebration of Life service will be held at Amory Funeral Home Chapel, Grafton, Va. on Saturday May 9, 2020 at 1:00 PM. The family will receive friends from 11:00 to 12:30 and again following the service with 10 guest at a time.