Alcide (Bull) Sylvio Benini ( POW )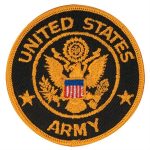 Alcide (Bull) Sylvio Benini, 93 years young, died 16 Apr 2015, in the Hampton Veterans Administration Hospital Hospice Unit. A viewing and memorial will be held Sunday, 19 April, at 430 pm, at the Amory Funeral Home in Yorktown. His final resting place will be Arlington National Cemetery. Alcide was born 15 October, 1921, in Cologna, Italy. With his mom Elvira (Zanoni), sister Ancilla, and brother Adriano, he boarded the Conte Grande ship and immigrated to the United States entering though Ellis Island in February 1930, to join his father Luigi Benini who was working in the coalmines of Pennsylvania.
Alcide joined the Army 6 May, 1940, arrived in the Philippines Jun, 1940, and was captured 7 April, 1942. He survived the Bataan Death March, Japanese Death Ships, and the Japanese POW camps, serving three years and four months, until the end of World War II. He returned to the US 15 October 1945. After his release he served with the 82nd Airborne Division Pathfinder platoon. During his assignment to the Pathfinder Platoon, Benini was a fully trained Master Parachutist. In January, 1953 he left the Army and enlisted in the United States Air Force to establish the Air Force Pathfinders, later renamed Combat Controllers. He achieved the rank of Chief Master Sergeant (CMSgt) and was in the running for the first CMSgt of the Air Force. Named in his honor is the Benini Heritage Center and Museum located at the Combat Control School at Pope Field, NC.
Alcide is survived by his sister Anna Thomas; brother Frank Benini; and his children, Michael and Christopher Benini, Jane Ables, Lisa and Lori Benini; grandchildren Brittany and Kaylee Ables, Daniel and Isabella Benini.
He was preceded in death by his father Luigi, mother Elvira, sister Ancilla, and brother Adriano.
He was a true hero to both his nation and his family and will be truly missed.
In Lieu of flowers, Memorial Donations may be made to the Combat Control School Heritage Foundation (CCSHF), 2301 Robeson Plaza, Suite 102, Fayetteville, NC 28304; or any veterans organizations of your choice.