Albert T. Erkkinen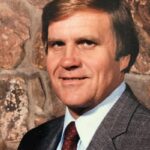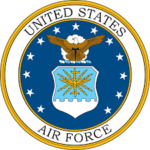 Albert T. Erkkinen, Born to Toivo and Lillian Erkkinen on February 23, 1939, died June 24, 2021. He leaves behind his wife of 44 years, Sandra Lee Erkkinen and his daughters Debbie Walper, Carol Erkkinen, his stepchildren Barbara Spencer, Harry Walker III and Roxanne Richardson.
He received his bachelor's from University of Miami and his graduate from University of Tennessee. He was a proud disabled veteran from the US Air Force where he retired with the rank of Lieutenant Colonel.
In his retirement, he volunteered at the Langley pharmacy for many years and was active serving on the board of his neighborhood HOA. He was an avid reader subscribing to the National Geographic for over 60 years.
He is remembered for his sense of humor, devotion to family, and kindness to strangers. Donations can be made in his name to the USO.