Addison Dean Coyle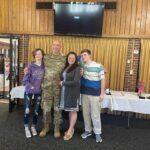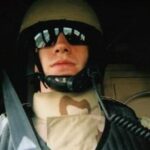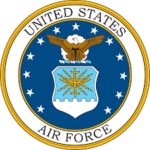 Yorktown, Va. – Addison Dean Coyle, 38, passed away on Sunday, November 13, 2022.
Addison was a kind, thoughtful, and giving soul. He was a native of Richmond, Indiana. He graduated from Centerville High school in 2002 where he was a member of the track and cross-country teams. He earned a Life Scout rank in the Boy Scouts. Addison joined the Air Force June 18, 2002 and retired from active service December 2, 2021. During his military career, he served as a Pavements and Construction Equipment craftsman, then retrained as a Geospatial Intelligence craftsman. He was stationed at Whiteman AFB, Scott AFB, Langley AFB, and Osan AB. He deployed to Afghanistan, Iraq, Kyrgyzstan, and Qatar along with multiple TDYs.
Addison was awarded his Bachelor's from Ashford University in behavioral health.
He enjoyed woodworking, camping, and gardening.
He is survived by his wife Jenna (Day) Coyle, his children, Austin William Coyle and Jadyn Danelle Coyle, his parents Larry and Darlene (Marcum) Coyle, a sister, Valerie Coyle, and her fiancé Paul Galanti, her children Adriel King and her fiancé Elias Bogale, Vienna King, Graham and his wife Madison King, and Ryland King, a brother, Landon Coyle, and his wife Andrea, their children Keaghan, Keslie, Grady, and Fenton. He was preceded in death by maternal grandparents Charlie and Myrtle Marcum, and paternal grandparents Alfred and Carrie Coyle.
The family will receive friends on Thursday from 5-7 pm in Amory Funeral Home, Grafton, Va.