ABCS Louis Elizalde, (Retired)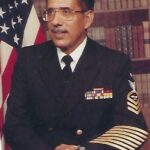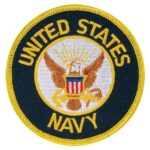 Suffolk, VA – ABCS Louis Elizalde (retired) was born on June 5, 1936 in San Antonio, TX. He spent his childhood going to school and helping his mother. Louis worked shining shoes, setting pins in the bowling alley, and delivering telegrams across San Antonio by bike. When he was old enough he joined the US Navy. Over the next 30 years, he served aboard at least six aircraft carriers. Following retirement in 1985, he went back to school to learn air conditioning and refrigeration. He then worked a few years for several hotels. Louis also learned and enjoyed woodworking and making projects for friends and family. In 1988, he and his wife moved to a log cabin home in Kentucky where they lived for 20 years before moving back to Virginia in 2010.
Louis was preceded in death by a son, Robert Elizalde; a stepdaughter Elizabeth Graham and a step great grandson Wes Pak.
He is survived by his wife Mildred Elizalde; two daughters, Debra Madrid and her husband Stan of CO and Veronica Mattson of CA; two sons, Frank Elizalde and his wife Lisa of CO and Stephen Elizalde Tracey of TX; a stepson Robert Moore and his wife Windi of VA; three stepdaughters, Patricia Torres of NC, Debra French of VA and Pam Volkers of VA. He is also survived by a sister, Mary L. Munoz and her husband Dr. Alberto J. Munoz of Urbana, IL; three brothers, Pedro Elizalde and his wife Beatrice of San Antonio, TX, Edward Elizalde and his wife Olivia of San Antonio, TX, Gilbert Elizalde and his wife Tina of Round Rock, TX and numerous grandchildren and great grandchildren.
There will be no local services at this time for Louis, It was his request to have his cremains scattered at sea by the US Navy.
Local arrangements by Amory Funeral Home, Grafton, VA.