Eva Marie Bata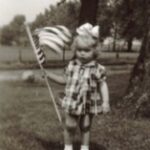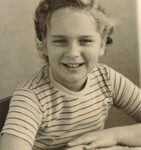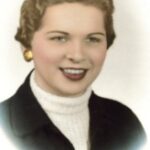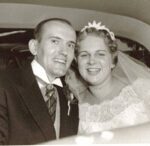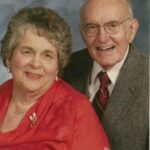 Eva departed this earthly life for her journey to heaven on September 1, 2022, in Yorktown Virginia, where she resided for the last 52 years. Born in July 1936 to Anton and Anna Ulehla in Zlin, Czechoslovakia, at age 2, her family immigrated to the United States eventually settling in Belcamp, Maryland.
She attended Aberdeen High School where she became vice president of the Athletics Association and editor of the Blue and Gold school newspaper. She loved to share fond memories of her years at College of Notre Dame of Maryland University. She earned a Bachelor's degree in Biology and became a successful teacher. While in college, she courted George Bata and in 1958 they were married. They resided in Baltimore Maryland for many years and relocated to Yorktown Virginia in the early 1970s.
Her life was dedicated to George and together they created a closely-knit family. She spent her time caring for family while supporting her friends and community. She was a substitute teacher at Our Lady of Mount Carmel School in Newport News. An avid reader, she possessed a quick wit and an engaging sense of humor. She was a loving mother and significant role model to her three children providing guidance and support that led to their successful careers and lives. She and George were blessed with four grandchildren whom they adored and showered with love.
She will be remembered for all the celebrations that she lovingly coordinated and many annual family beach vacations to Nags Head. Eva had been an active member of Saint Joan of Arc Women's group where she shared her talents for organizing church functions. She forged many friendships within the church and her Yorktown community.
Left behind to cherish her memory are her brother Anthony Ulehla (Linda) of Annapolis Maryland; children Anne and husband Bill Ambrose of Newport News; Michael and wife Christine Bata of Yorktown; Catherine and husband Robert Edwards of Yorktown; her grandchildren Aaron Bata (Vannah), Casey Snyder (Ryan), Jessica Kravitz (John), and Zachary Edwards.
A funeral mass will be held on Tuesday, September 13th at 2:00 pm at Saint Joan of Arc Catholic Church in Yorktown. A brief reception will follow. In lieu of flowers, memorial donations may be made to the Cal Ripken Sr Foundation, at RipkenFoundation.org whose mission is to transform communities by changing kids' lives. Arrangements by Amory Funeral Home, Grafton, Va.