Raymond Alfred James Gilley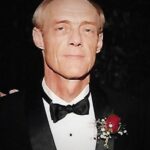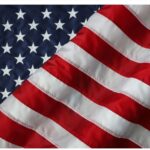 Raymond Alfred James Gilley, age 77, passed away peacefully on August 15, 2021 in Newport News, Virginia. He was born on June 3, 1944 in New York to Raymond & Eugenia Gilley. He was from a military family and they moved several times before settling in Hampton, Virginia where he lived until the time that he passed.
He graduated from Hampton High School in 1962 and earned a business degree from The College of Hampton Roads in 1967. He served our country in the Army National Guard for six years and was honorably discharged in 1973. He worked as a Design Clerk at the Newport News Shipyard and retired after 30 years in 2006.
He always enjoyed staying active. He enjoyed working out in his home gym, walking and cycling and loved to challenge anyone to arm wrestling. He enjoyed building model ships and was a collector of many things over the years including radios, guns, pocketknives and watches. He loved the Lord and was a member of Liberty Baptist Church where he was an usher and Sunday School teacher.
He is survived by his son and daughter-in-law John and Angie Gilley of Yorktown; his daughter Cathy Higgins of Newport News; grandchildren, Katie and Ryan Gilley of Yorktown and Tyler Higgins of Newport News; sister-in-law Lisa Gilley of West Melbourne, Florida; niece Amy Lerche of West Melbourne, Florida; and his "best buddy" Evan (his cat). He was preceded in death by his parents and his brother Charles Thomas Gilley.
At Raymond's request he will be cremated and there will be no services.
For those wishing to honor his memory you may make donations to the Peninsula SPCA, 523 J. Clyde Morris Boulevard, Newport News, Virginia 23601.