Jess Leano Argarin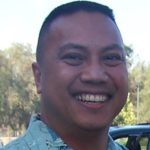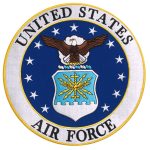 Williamsburg, VA – December 25, 1956 – October 9, 2019. Devoted father, grandfather, son, brother, and friend, passed away while surrounded by his family. He was 62.
Born as Jesus in Manila, Philippines, he immigrated to the United States at the age of 10 to Stockton, CA. In 1976 he graduated from Tokay High School in Lodi, CA and in 2013 graduated with a Bachelor of Science from Liberty University in Lynchburg, VA.
He served his country with immeasurable dedication. He retired as a Master Sergeant in the United States Air Force with his final duty station at Langley Air Force Base, VA after 21 years of distinguished service. He continued his work with the Air Force as Program Manager with ACC Acquisition Management and Integration Center, Joint Base Langley-Eustis, VA for 20 years, before happily welcoming retirement in March of 2019.
Jess was known for his radiant smile and joking nature. He loved golfing with his buddies, whose friendship he treasured, traveling with family and friends, and sharing time with his kids and granddaughter. At family gatherings he enjoyed showing off his skills in the kitchen and sharing favorite recipes. His love for music was infectious and he would often start the weekend listening to one of the many records in his collection.
Nothing else compares to the love he has for his family: daughters, Jessica Whitaker, Ashley Argarin, and Jazmin Argarin; son, Jacob Argarin; cherished granddaughter, Lillian Whitaker; and partner, Tanya McCormick. Jess was a good man who will forever and always be loved. We are so grateful to have shared his life and to have known his love.
Dear and loving "Toto" to his parents and siblings. He is survived by his parents, Esidoro Jun and Evelyn Leano Argarin of Stockton, CA; his four siblings (and their spouses), Juneve Argarin-Kimble (Larry) of Stockton, CA, Joselito Argarin (Angela) of Stockton, CA, Jazmin Argarin-Amen (Timothy) of Stockton, CA and Jeffrey Argarin (Deborah) of Granada Hills, CA. Also by his many nieces and nephews. Preceded in death by his sister, Joycelyn Argarin.
The family will receive friends Saturday, October 19 from 2 pm – 6 pm at Amory Funeral Home in Grafton, VA. He will be honored and laid to rest at Arlington National Cemetery On Monday December 9, 2019 at 2:00 PM.